Don't Let Dizziness Throw Off Your Life's Balance
Dizziness or loss of balance, sometimes referred to as vertigo, is the second most common complaint that doctors hear. According to the National Institutes of Health, dizziness will occur in 70 percent of Americans at some point in their lives. Whether the dizziness is fleeting or chronic may indicate how serious the potential health risks are to you as an individual.
Equilibrium disorders typically fall into two categories:
Acute attacks of dizziness, vertigo, or a general loss of balance that may last a few seconds or a few hours
A persistent sense of imbalance, unsteadiness, or what some people refer to as a loss of sure-footedness
Although you may feel helpless when you're hit with a dizzy spell, there's plenty of hope for these balance problems. Proper diagnosis and treatment options have been enhanced over the last decade, making dizziness a much easier problem to resolve.
Why Am I Losing My Balance?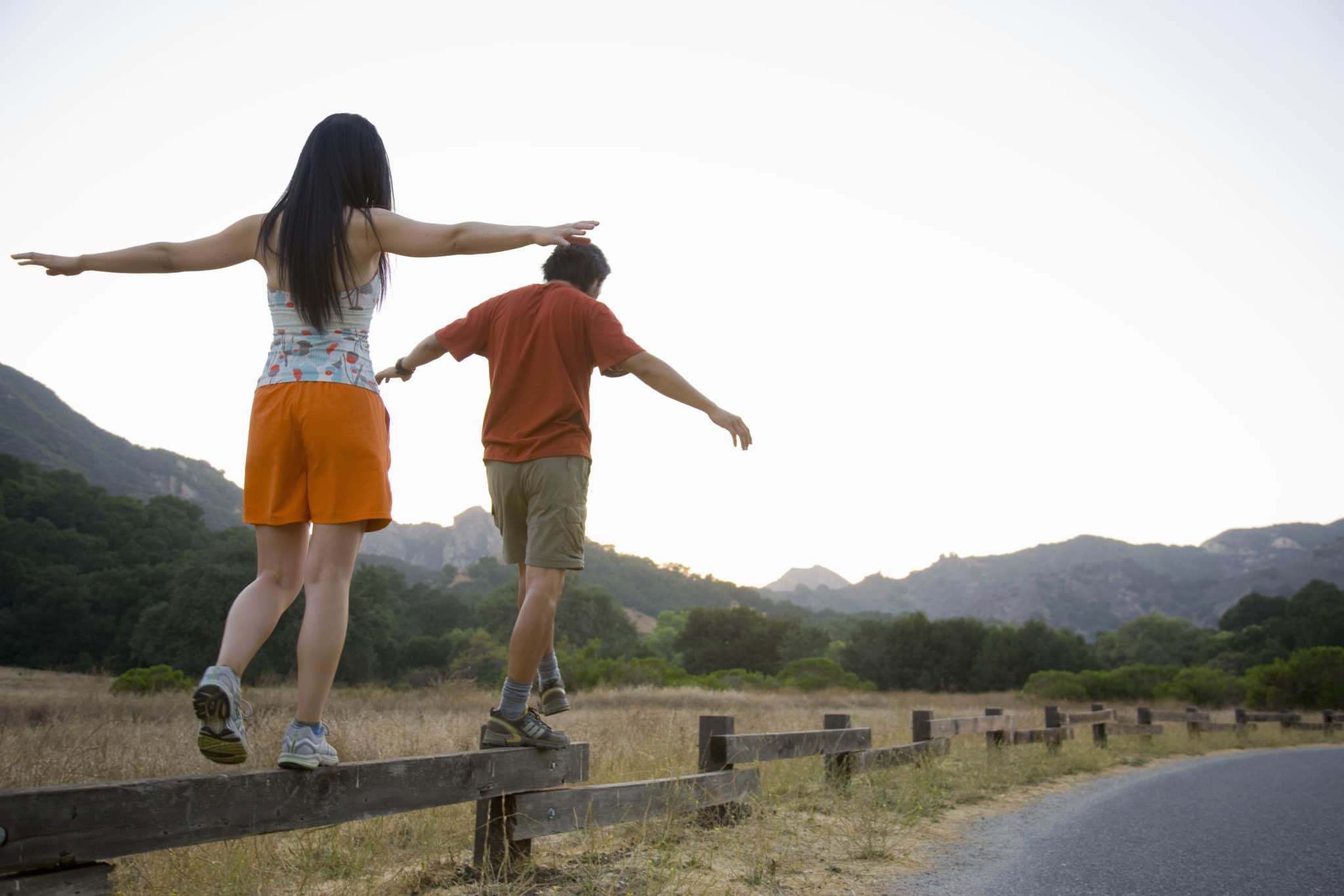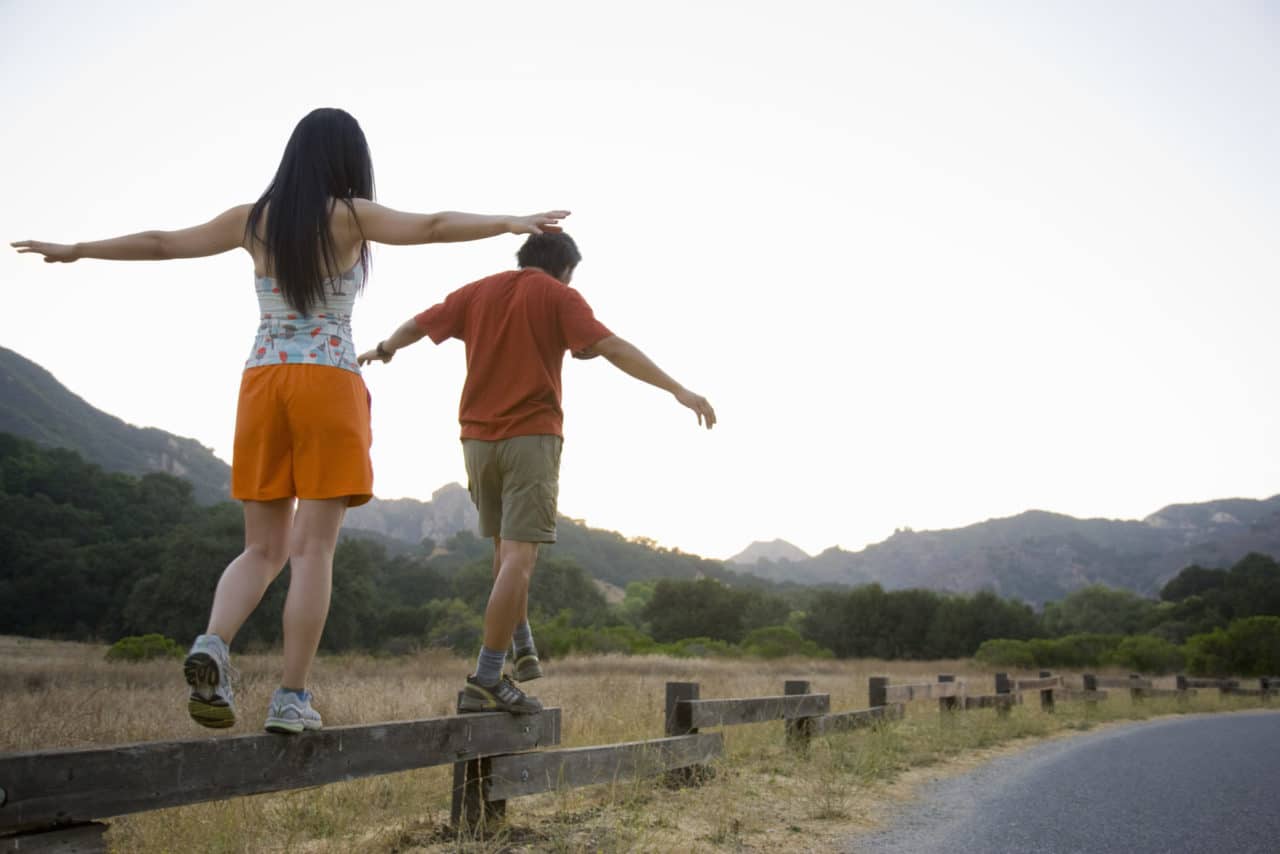 To help balance your body, your brain requires input from your inner ear, your eyes, and your body to determine where it is in relation to other objects. Your brain takes this information to determine what movements your body should make based on what's going on around you. If any one of the several parts of this complicated system does not work properly, a loss of sure-footedness or problems with movement coordination can take place.
The natural aging process may affect these senses, as well as the central nervous system's ability to interpret and react to them quickly. Physicians commonly hear complaints that patients can see a curb or step but aren't able to react quickly enough to keep their balance. With proper diagnosis and therapeutic exercises, like balance retraining, many older adults can return to a more active lifestyle.
Facts About Dizziness and Balance
Loss of balance will affect 90 million Americans at some point during their lives.
More than 9 million people each year consult their physicians to find solutions to their dizziness, which is the No. 1 complaint for individuals over age 70.
Balance-related falls account for more than half of all accidental deaths in the elderly population, and they cause more than 300,000 hip fractures each year in individuals over age 65.
Some inner-ear disorders, like Ménière's disease or benign positional vertigo, have symptoms that are virtually indistinguishable to most people. Because of how they affect an individual's ability to stand, walk, see clearly, think clearly, read, watch television, and make decisions, these disorders are often misdiagnosed as multiple sclerosis and clinical depression.
Children with treatable balance disorders are sometimes incorrectly diagnosed as learning disabled, dyslexic, or psychologically disturbed.
Head trauma and whiplash are frequent causes of dizziness.
Ear infections can also cause vestibular disorders.
NW Ear Institute provides expert assessment of balance disorders, which often originate in the vestibular system, found in the inner ear. Please contact us today for a consultation of your unique dizziness and balance difficulties.‍‍
Balance Disorders
A balance disorder is a condition marked by the symptoms of feeling unsteady or dizzy. Even while standing, lying or sitting still, a person with a balance disorder will feel as if they are moving, spinning or floating. While walking, people may feel as if they are tipping over.
Primary symptoms include dizziness or a spinning sensation (vertigo), falling or feeling as if you are going to fall, lightheadedness, faintness, a floating sensation, blurred vision, confusion or disorientation. Other symptoms include nausea and vomiting, diarrhea, changes in heart rate and blood pressure, fear and anxiety or panic attacks.
These disorders can be caused by anything that affects the inner ear or the brain such as medications, ear infections or head injuries. The risk for balance disorders increases as people get older.
What Are the Most Common Balance Disorders?
Benign Paroxysmal Positional Vertigo (BPPV) involves brief but intense periods of vertigo that are triggered by specific changes in head position. It occurs when tiny crystals in the otolith organs become dislodged and migrate to the semicircular canals.
Meniere's disease is a chronic condition that causes vertigo, tinnitus, fullness in the ear and fluctuating hearing loss that may eventually become permanent. Meniere's is usually confined to one ear and though its cause is unknown it may be the result of abnormal fluid buildup in the inner ear.
Labyrinthitis is an inflammation of the inner ear usually caused by an infection. Its symptoms include vertigo, temporary hearing loss and tinnitus.
How Are Balance Disorders Treated?
In order to determine the appropriate treatment plan for you, your audiologist will need to evaluate and diagnose your symptoms.Once determined, your audiologist will target the underlying condition in order to reduce or eliminate the symptoms. Options include:
Medications (antihistamines, sedatives, antibiotics or steroids).
Physical or occupational therapy.
Surgery.
Repositioning exercises.
Vestibular retraining programs.
Lifestyle modifications (such as dietary changes and elimination of alcohol and nicotine).
Frequently Asked Questions
How do I get rid of the dizziness?
Typically, symptoms resolve on their own, but treatment can be provided either in home or at a practice that treats balance issues. NW Ear Institute can help with your vertigo and other balance and dizziness disorders.
How long does vertigo last?
A vertigo attack may last only a few seconds, or a few hours. The condition itself may last only a matter of weeks, or it may be an ongoing problem. People with persistent, ongoing vertigo may be in danger of harming themselves or others, making treatment a necessity.
Why do I get dizzy when I stand up?
Blood pressure drops excessively when you sit or stand, causing dizziness. This dizziness can resolve rapidly within a few seconds if the person lies down. Some people do faint, however, and symptoms tend to be more common and worse after exercise, consuming alcohol, or eating a heavy meal. Low blood flow to the brain can cause dizziness and other symptoms, and is not necessarily a result of vertigo. Because reasons for dizziness vary depending upon specific medical conditions, individuals who experience excessive dizziness when shifting body positions are encouraged to contact our practice for a full consultation.
Call Northwest Ear Institute at (503) 444-7676 for more information or to schedule an appointment.